So you've got that Christmas work party coming up and you want to dress the part without looking costumey. Or perhaps you're having the whole family over and you want to look as good as you know your food is going to taste. Whatever the occasion, we've compiled some of the best festive hairstyles that you can easily do yourself to really catapult yourself into the jingly jolly holiday.
Tie it in a Bow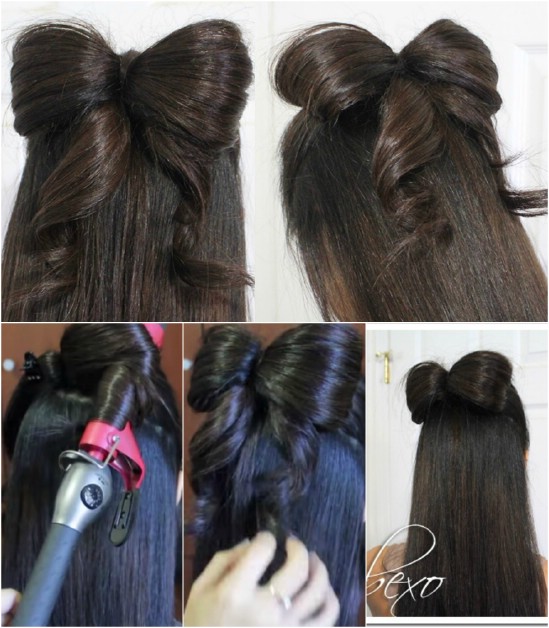 Everyone loves presents, right? Doesn't it make perfect sense, then, to top off your beautiful outfit with a pretty bow – just like a present? Lady Gaga made the hair bow famous and for that we are truly grateful; so now we bring you the half-up hair bow, complete with dangling (hair) ribbons!
Triple Braided Bun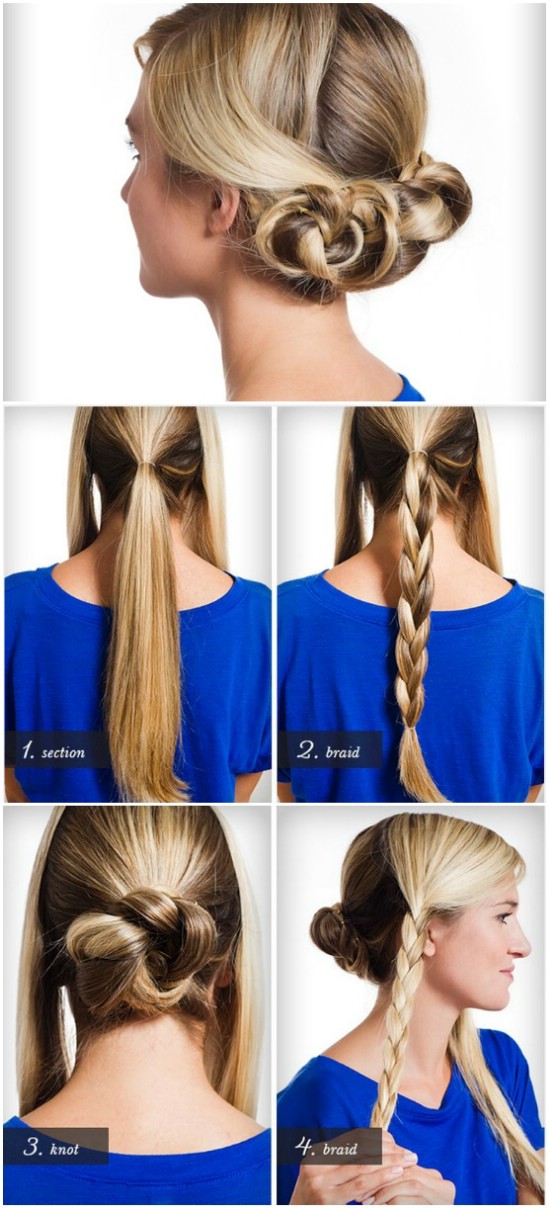 For a bun with a bang, all you really have to do is make three braids and knot them together. The result is a really beautiful ornate bun that looks fabulous but only takes a couple of minutes to achieve.
Rudolph Bun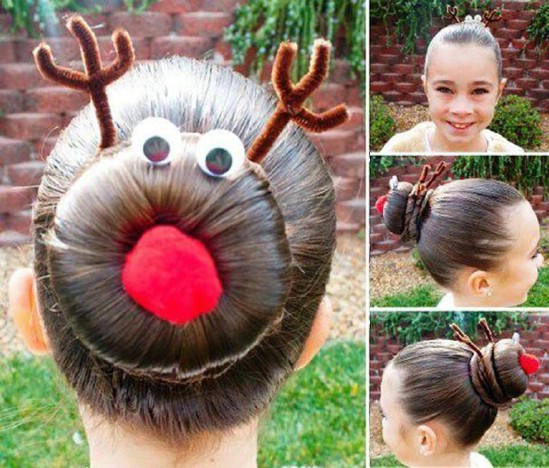 This wouldn't be a Christmas list without a bit of Rudolph. If your little darling loves the holiday season as much as the next one, perhaps she'd like to carry Rudolph around with her on the back of her head. It's just too cute!
Holiday Bun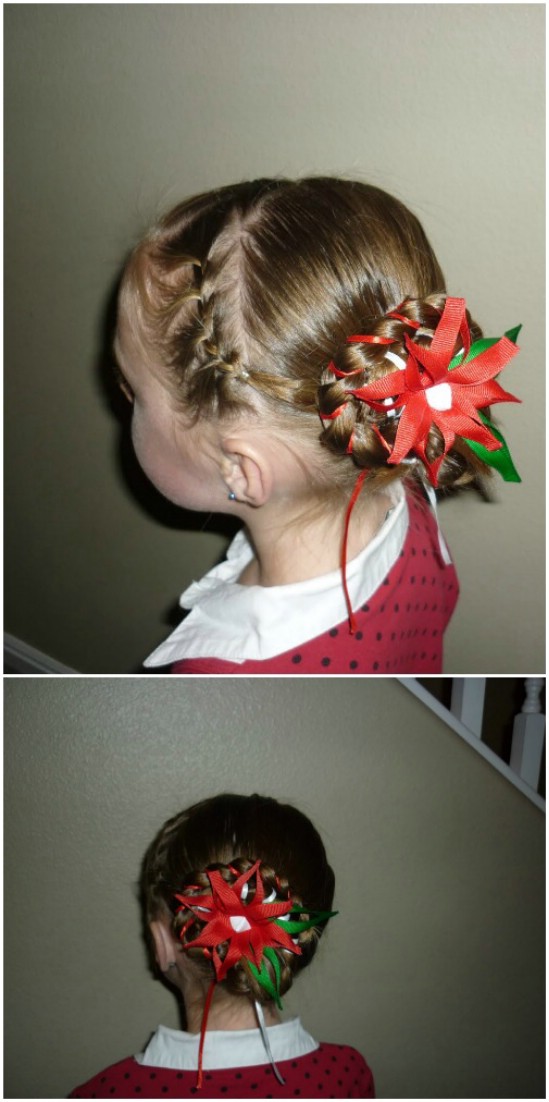 We don't always have hours to spend on styling our hair, so if you want something that matches the season, looks intricate and delicate but is actually super quick and easy to achieve, then you have to try to this one. Add in any Christmassy accessory and you're good to go.
Crown Rope Twist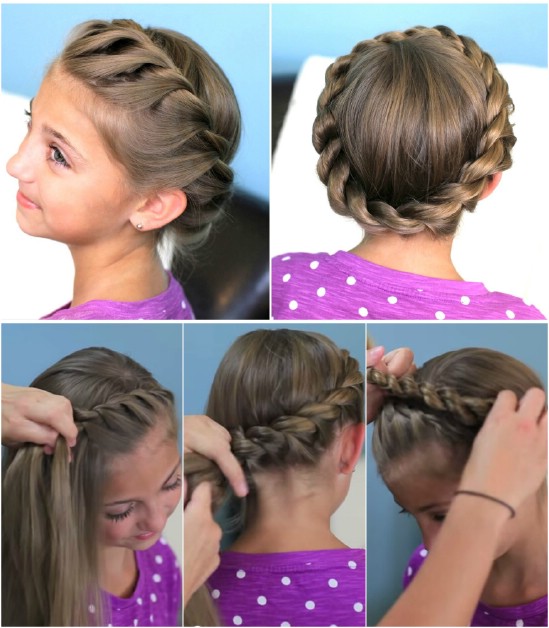 What exactly makes this hairstyle so festive? The fact that it looks like the halo of an angel, of course! We prefer this rope-like version to the braided version because it's quicker to do and, in our opinion, looks better.